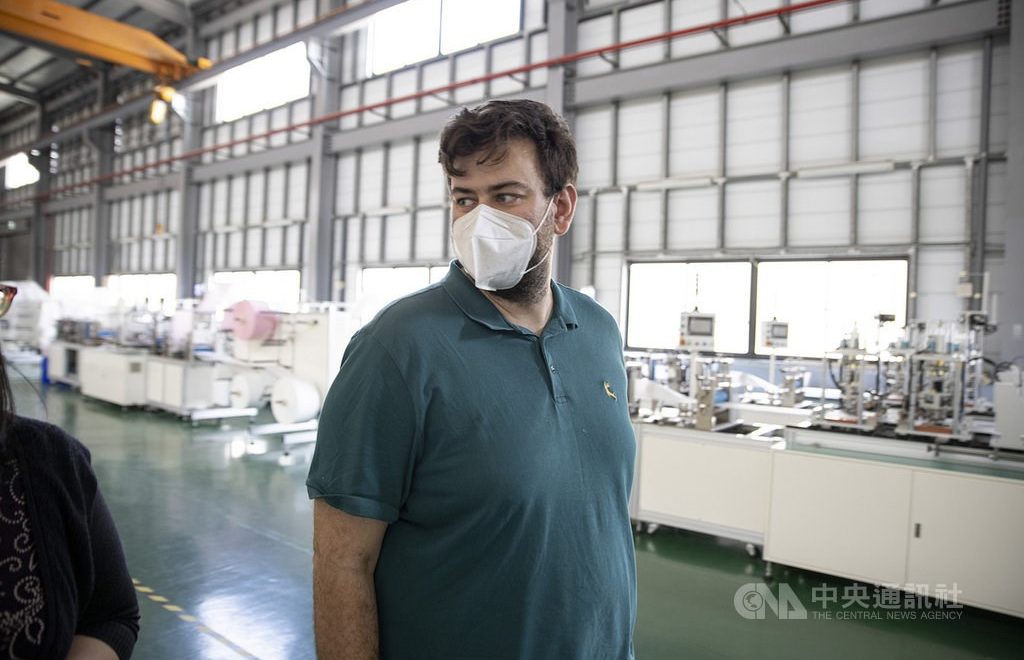 Matej Buzgo , whose company specializes in the development and manufacture of nano-grade materials and equipment, concluded a nearly three-week visit to Taiwan on Saturday."And now we can happily annouce that the visit was very successful. Looking forward to develop this beautiful and successful partnership ."
Buzgo, whose company specializes in the development and manufacture of nano-grade materials and equipment, concluded a nearly three-week visit to Taiwan on Saturday.
He told CNA in a recent interview that he believes there is great potential for future collaboration between Taiwan and the Czech Republic, praising Taiwan for its excellence at technology applications and mass production.
By combining their respective strengths, the two countries "can jointly develop international markets," Buzgo said.
Buzgo and InoCure technician Miroslav Doupník flew to Taiwan in early December to receive training at Tainan-based machinery manufacturer, Autoland Technology Co., Ltd, in southern Taiwan.
The company has promised to donate five automated medical face mask production lines to the Czech Republic as a token of deep appreciation for Czech Senate President Miloš Vystrčil's staunch support for Taiwan.
Vystrčil visited Taiwan in late August despite stern warnings from China, which sees Taiwan as part of its territory and frowns on any interactions by the international community that can be seen as recognizing Taiwan's sovereignty.
Prior to Vystrčil's departure from Taiwan, Autoland announced the donation aimed at helping the European country control the COVID-19 outbreak.
Autoland general manager Kuo Li-lin (郭立霖) told CNA last Thursday that automated equipment is not candy or cookies that "you can simply share to make people happy."
To run the automated production lines and keep them working requires skill, he said, and without proper training, overall equipment efficiency will be poor.
Kuo insisted the Czech side send someone with relevant expertise to Tainan to receive training, he said, underlining that the donations were not meant to be given to the Czech government, but made to help the Czech people get through the pandemic.
He hopes "every arrangement will achieve optimal benefit and help as many people as it can." Kuo said.
According to Kuo, the donation will mainly be carried out based on a business-to-business model, with the expenditure to be covered by the companies responsible for the project in the two countries, which is InoCure on the Czech side.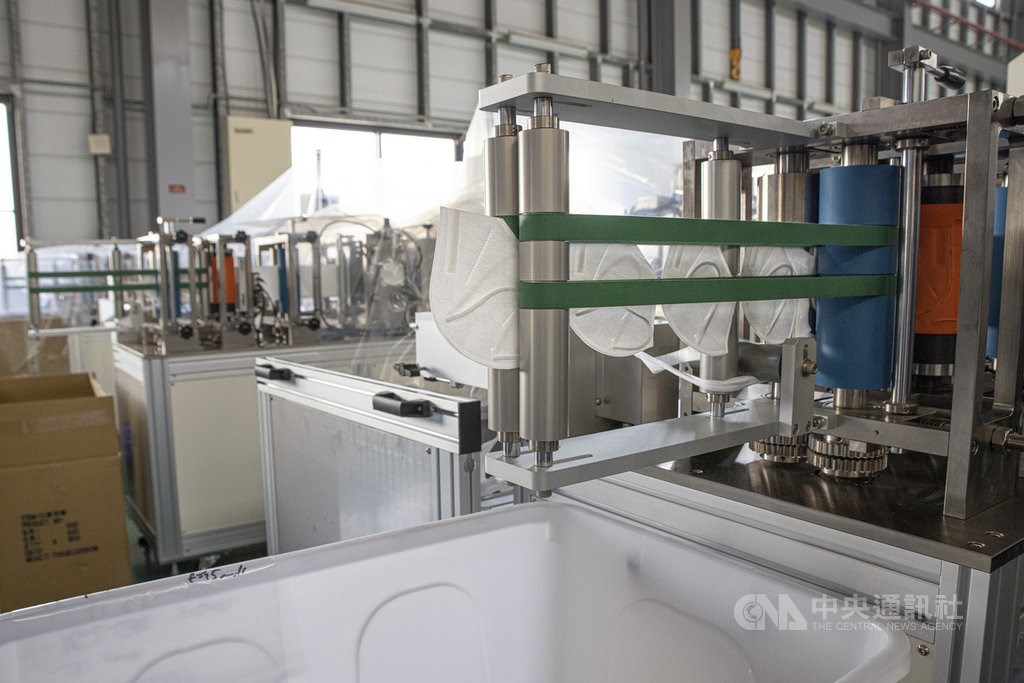 Four of the five production lines will be provided to InoCure, which will then establish a "social enterprise," named ECVVR, in Prague with Good Mask, one of the Czech Republic's largest face mask manufacturers, to begin production, Kuo said.
The face masks produced by the Taiwan-Czech collaboration will be 3D in form and of a higher quality than common surgical masks.
Buzgo said he brought six kinds of nano materials to Taiwan to test on the machines at Autoland.
The mask has six layers, four of which will be made using Czech Republic self-developed and manufactured materials with a nano membrane as the core filter. The other two layers will be made from Taiwan-produced skin-friendly and water-proof materials, he said.
The nano membrane in a dense net structure can absorb particles without static electricity, and retain more than 95 percent of its protection capability — which meets the European Union's FFP2 standard — in an extremely moist environment or even after being washed up to five times, according to Buzgo.
These features will help reduce waste, he said, adding that the use of environmentally-friendly materials means the face masks will meet the requirements for a "circular economy."
In addition, with each mask weighing 3 grams, they will be comfortable to wear, making them suitable for Europeans who are not used to wearing face masks, Buzgo said, suggesting that this will enable people to wear the masks longer, thereby helping pandemic control.
While there are currently three or four companies in the Czech Republic producing respiratory protective gear manually or using semi-automated machines, fully automated equipment will greatly reduce manpower costs and help maintain stable output and production quality.
As a result, people will be able to purchase high quality "respirators" at "more favorable" prices, Buzgo said.
He expects the Czech Republic will eventually establish its own industry, producing respiratory protection gears to lower the nation's reliance on other countries (mainly China) in the sector, and further help its European neighbors or other countries far away, "like what Taiwan is doing," he said.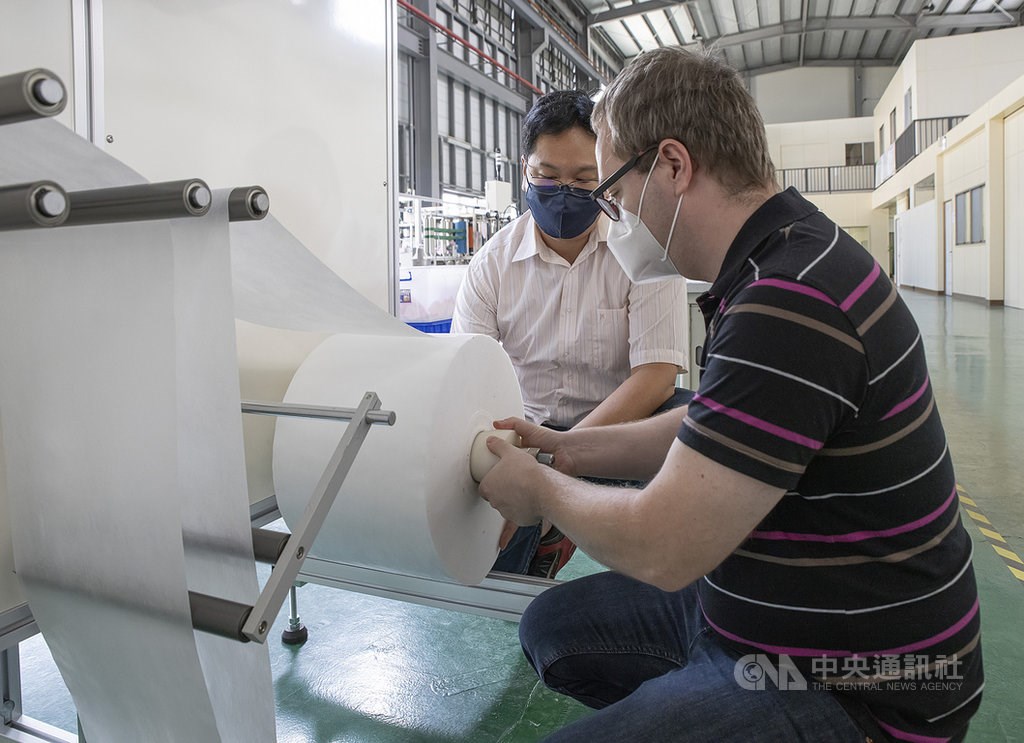 Two of the five automated medical face mask production lines that Autoland promised to donate to Czechia will be shipped via a 40-foot container, scheduled to leave Kaohsiung Harbor on Monday, according to Kuo.
The container is expected to take 40 days to arrive in Germany and then be transported to Prague by train.
According to information provided by Autoland, the four production lines are capable of producing 160,000 "high-end 3D masks" a day when running 20-hour shifts.
As of Dec. 21, Czechia had one of the worst COVID-19 outbreaks in the world, with 627,523 cases and 10,411 deaths, the fifth highest infection rate and 13th highest per capita death rate in the world, according to the www.worldmeters.info website.