InoCure s.r.o.
Is technology oriented company. The company was established mainly by researchers (Matej Buzgo, Jiri Pasta, Andrea Staffa) and engineers (Miroslav Doupnik and Martin Doupnik) combined with business skills of Radovan Vacek as CEO. Our mission is development of advanced nanotechnological solutions for everyday use in healthcare industry. Our aim is not only develop solutions, but provide the customer with complete technology ranging from chemical process definition to construction of production equipment. Our activities in life-science sector are going until final product including marketing and final customer sales/support.
Mission Statement
InoCure helps its partners to design the next-generation of drug delivery systems and introduce those into mass production.
Vision Statement
A medicine delivered in the right amount at the right time in the right place is a medicine delivered well. InoCure s.r.o. spreads the portfolio of available methods. We are now developing drug delivery and scaffolding systems based on nano/micro-particles (μSphere technology) and nanofibrous systems (InoMATRIX and InoSPIN technology).
Key strengths of company:
Complete development from production device construction, chemical optimization of production process to application in cell culture areas.
Patented high-production electrodes for nanoparticle and nanofiber production.
Drug-delivery systems with controlled release – protocols for wide range of active molecules.
Encapsulation technology suitable for protein delivery – optimized chemical components.
Innovation capacity due to research division of company – close cooperation of skilled engineers, chemists and cell culture experts.
Company 100% privately owned with no IP shared with other entities.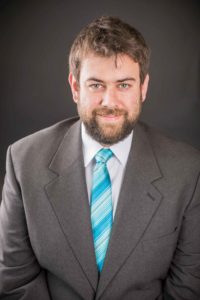 Matej Buzgo
Expert in development of drug delivery systems based on electrospinning and electro-spraying. Matej Buzgo studied cell biology at Charles University in Prague. His research career was performed at the Institute of Experimental Medicine in Prague, Czech Technical University and Charles University. He has participated as team member in the FP7 project BIOSCENT, ERANET project CARSILA and numerous of other Czech projects focused on tissue engineering and nanofiber production. In addition, he has been the main investigator of two grant projects funded by the Grant Agency of Charles University. The main research experience of Matej Buzgo is in the field of nanomaterials preparation for cell culture, either in the field of tissue engineering or/and laboratory cell culture. He has wide experience in preparation of core/shell nanofibers by needleless electrospinning for drug delivery of proteins and small molecules. Matej Buzgo is an author of <25 research publications in renowned journals (H-index 12.0), has written 3 book chapters, and holds 8 national patents about scaffold production whereof 1 European patent.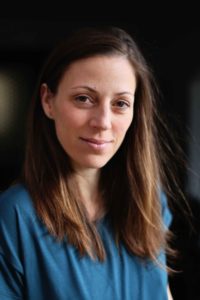 Andrea Staffa
Expert in development of drug delivery systems based on electrospinning and electro-spraying. She has vast experience in preparation and characterization of core/shell nanofibers with embedded liposomes and platelets for delivery of growth factors. She received her Ph.D. degree in Medical Biophysics from the Charles University in Prague. Her research career started at the Institute of Experimental Medicine ASCR, v.v.i. and continued at the Czech Technical Univeristy in Prague. She has been a team member of several granted projects funded by the Czech Science Foundation (GA CR), Ministry of  Health  of  the  Czech  Republic,  the  Ministry  of  Education,  Youth  and  Sports  of  the Czech Republic (Research Programs NPU I  and C_9), the University Centre for Energy Efficient Buildings (UCEEB) support IPv6. In addition, she was the main investigator of three junior grant projects funded by the Grant Agency of Charles University. Andrea is also a co-inventor of several scaffolds for tissue engineering applications protected by national patents and utility models. Her mayor fields of training and research experience are focused on development and characterization of drug delivery systems for biomedical, tissue engineering and veterinary applications (In-vitro viand In-vivo studies). Andrea Mickova is also an author and co-author of 12 research publications in renowned journals (H-index 9.0) and 3 book chapters.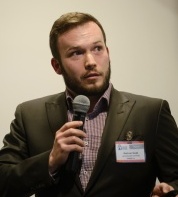 Radovan Vacek
Radovan Vacek has over 10+ years of experience and project management both for commercial and government clients. Since 2013 he's been the chairman of board of directors of Insighti A.S., a rapidly growing technology company. In 2014 he cofounded InoCure s.r.o. and serves as the CEO ever since. The company has successfully developed and launched the InoMATRIX Morphology Kit product line and continues the development of new features of the technology. InoCure also takes part in an international research project NanoBAT.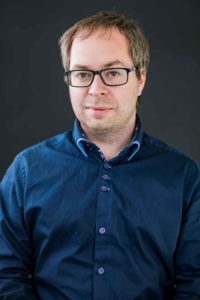 Miroslav Doupnik
Expert in engineering and construction of devices. Miroslav has experience with development of electrospinning, electrospraying, spray coating, dip coating, thermal stabilization, air conditioning and emulsification units for national and international customers. He is responsible for development of all InoCure equipment such as InoSPIN, uSphere and custom devices. He is skilled in 3D modelling, electrical and mechanical engineering.
Eva Prosecka
Altogether, Eva has now 14 years of experience working in the field of Life Sciences in either academic or industry field. She obtained her PhD in the Biomedical Sciences at 2 nd Faculty of Medicine, Charles University in Prague in co-operation with the Laboratory of Tissue Engineering at the Institute of Experimental Medicine, Czech Academy of Sciences where she also continued as a postdoctoral researcher. As a partner of Student Science Company, she participated in Nanoprogres cluster project focused on Nanotechnologies. In 2019 Eva joined InoCure, the experts in the field of 3D in vitro models as a Senior Scientist and Head of the Cell Culture. Eva is a first author of 3 and co-author of 17 research publications in Scientific Journals, co-author of 4 book chapters and 4 patents.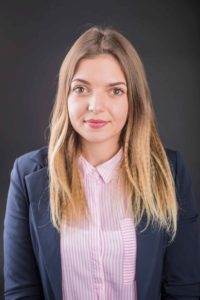 Ivana Krupova
Ivana has background in polymer science and nanotechnology from University of chemistry and technology. Ivana has experience with Sales in field of biomaterials for medical use (i.e. Beznoska company, Saneca Pharma). She is responsible for research tasks in nanomaterial development (i.e. H2020 iP-Osteo). Nevertheless, she is our key person for product sale and marketing.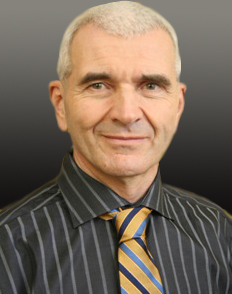 Associate Prof. Jiri Pasta MD, FEBO
The Head of the InoCure Company and an expert in ocular medicine. His expertise includes extensive practical experience in ocular medicine with e.g. more than 25000 successful glaucoma treatments. His research activities belong mainly to nano and femtosecond laser development (Oftalas FJFI). He also participated in IOL development with Prof. Wichterle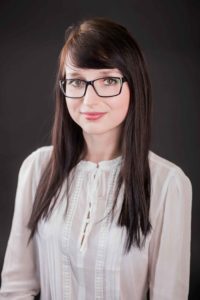 Anna Karpinska
Anna has background in theoretical physics. She is reposnible for development and optimization of electric and air-flow properties of our systems. She is expert in multiphysical modelling. Anna is one of our ESRs under transMed project.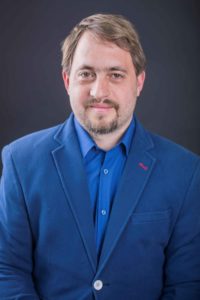 Martin Doupník
Martin is has experience in nanotechnological device engineering and bussiness development.  His backgorund is in field of marketing and company management. He is responsible for manufactuing and marketing of InoSPIN product range and management of custom engineering projects.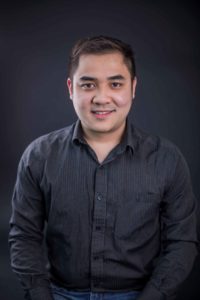 Erico Himawan
Erico has backgound in nanotechnology and chemical processing of nanomaterials for biological applications. He is responsible for development of novel drug delivery systems. Erico is one of our ESRs under transMed projects.